Machine Frames & Guards
Support
Machine Frames Guards
Machine Framing & Guarding Process
Our machine framing and guarding services follow a streamlined procedure to evaluate your requirements and create the right solutions. We go through a four-step process to make your custom design.
1. Review Requirements
We'll begin the process by evaluating your requirements and applications so we can develop the most effective aluminum extrusion frame or guard for your needs. This step will involve:
Discuss safety concerns: We'll consult with you on any machine or application safety concerns you may have and pinpoint any potential risks to account for in a guard.
Review environmental constraints: We'll assess any environmental restrictions related to your application that will need to be considered for your frame or guard design.
Document functional requirements: Once we've evaluated functional requirements, we'll document them for accurate records for later reference.
Understand operator interactions: We'll also take time to examine operator interactions to help customize the system to your needs.
2. Solutions Development
Once we've taken time to understand what you need for your applications, we'll begin preparing a solution integrating our innovative Robounits extrusion offerings. We'll cover a few main processes:
Generate requirements documents: Using the information we've gathered on your requirements, we'll prepare documentation to summarize your needs and serve as a guideline for the project.
Review concept drawing: We'll go over the concept drawing and decide how to implement the design based on your applications.
Discuss kitting or assembly options: We can consult with you on options for assembly or kitting, depending on how much of the actual building/assembly you'd like us to perform.
Present the final proposal: Once we've considered all the options, we'll provide a final proposal outlining the solution.
3. Production Phase
With a clear understanding of your needs and a customized solution design, our expert team can facilitate seamless production for you. In this phase, we'll handle:
Design review and final signoff: We'll review the final design and get a signoff to begin production for your solution.
Confirm scheduling: Our team will work with you to confirm scheduling that fits your needs and timeline for the project.
Release to the production group: Next, we'll send off the project to the production group to begin the cutting and assembly/crating of your machine guarding system.
Cut, tap, label, and kit or fully build: Based on your needs, we can handle everything from simply cutting individual extrusion lengths to kitting to fully building the system for you.
4. Solution Delivery
Once production is complete, we'll ensure it provides the quality and functionality you need for your facility. Our services during this stage include:
Final quality inspection: Once we've completed your finished machine frame or safety guard, we'll conduct a quality inspection to make sure it meets the standards you require.
Carefully package for shipment: We'll provide strategic and secure packaging for shipment to ensure it reaches its destination safely.
Ship assembled or kitted: We can ship your solution either assembled or kitted depending on what best fits your needs.
On-site support as required: If you need on-site support for the system, our expert engineering team can manage the logistics for you.
Since 2006 Gibson Engineering has been designing and supplying our customers with custom machine frames and safety guarding solutions. Utilizing Robotunits' modular aluminum extrusion system we work with customers to offer robust design and fast turnaround times.
Robotunits Aluminum Extrusion
Robotunits is a global manufacturer of a Modular Automation System for production equipment. This includes Conveyor and Linear Motion Technology, Material Handling, as well as Machine Framing and Guarding. The core of Robotunits is its unique aluminum extrusion & fastening technology which strictly follows a lean manufacturing concept of "More with Less".

Benefits include:

Unlimited reusability: Because you can connect our components without any drilling or milling, you can reuse our extrusions and save on material costs.
Easy post-assembly changes: Easily integrate or reposition struts post-assembly without dismantling the frame or cutting the existing structure.
Save time and cut costs: Our modular systems keep your assembly time to a minimum. Extrusion length is the only measurement you need — no boreholes or drawings required.
Vibration resistance: Due to their concave extrusion surfaces, these systems are highly resistant to vibrations.
Maximum Stability: Absolutely play-free, accurate, and centrally aligned connections.
Standard T-Slot Size: A standard 14mm T-slot size allows all size profiles to work interchangeably.
Strong: A single fastener provides up to 4 tons of tensile strength,the extrusion's tubular honeycomb structure allows for outstanding torsion and load resistance.
Meet Our Framing and Guarding Specialists
At Gibson Engineering, our team of skilled specialists can address your requirements for the custom design of machine guarding equipment. Our industry experience allows us to offer trusted solutions to address your applications, and you can trust our experts to handle every aspect of the project, from frame design to implementation, seamlessly.
Jason Robichaud - Automation Design
Jason Robichaud holds a Bachelor of Science in Mechanical Engineering from Western New England University in Springfield, MA. He has worked at Gibson Engineering for his entire professional career as Mechanical Design Engineer. In his free time, Jason enjoys playing golf, fishing, & restoring antique vehicles.
Joined Gibson: 2007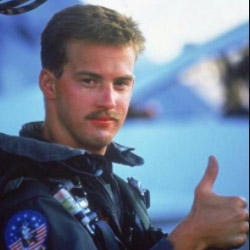 Rob Fraser - Robotunits Extrusion, Mechanical Design, CNC
Rob Fraser holds a Bachelor of Science degree in Mechanical Engineering Technology from Northeastern University in Boston, MA. Prior to joining the Gibson team, he was a Submarine Sonar Technician in the U.S. Navy, a Commercial Diver, and most recently a Control Technician at a custom automation company. He enjoys swimming, scuba diving, and hunting in his free time.
Joined Gibson: 2017
Talk With Us About Our Services
When you need trusted machine framing and guarding services, Gibson Engineering is here to help. You can rely on our team to supply and implement solutions for your operational needs. We'll work with you to identify your specialized requirements and help you find the best possible design for your applications. Our goal is to solve automation project needs for our customers and deliver optimized results.
Are you interested in learning more about our services? Reach out to Gibson Engineering today for more information.